Mon, 04/08/2019 - 13:06
NALOFERM: plastic tubing for seasoning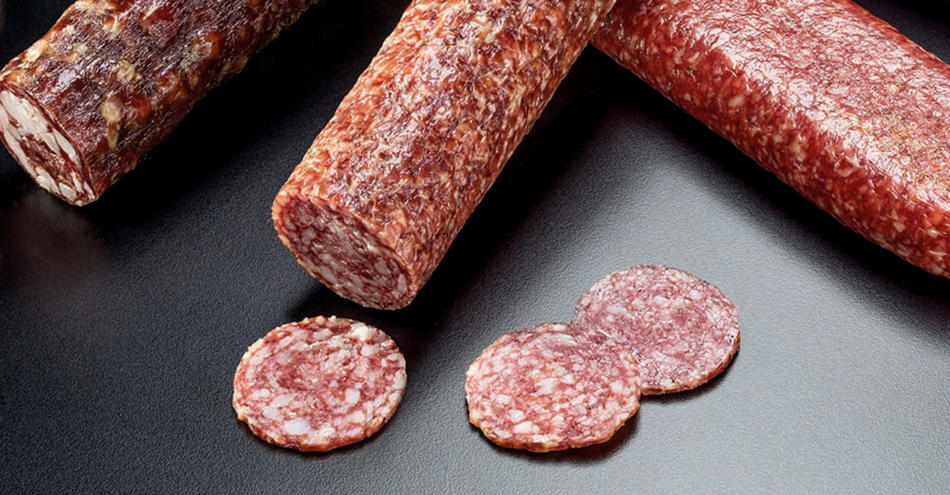 NaloFerm plastic tubing for seasoned or cooked salami or cheese to mature.
NaloFerm is an innovative plastic tube designed by Kalle Gmbh for the production of seasoned or cooked salami or cheeses to mature.
Its polyamide structure permeable to both smoke and water, allows a wide range of applications. NaloFerm is ideal as a polymeric casing for salami that must be sold washed (i.e. without the presence of mold) as its particular structure does not allow the formation of molds on the tubular compared to what normally happens with a collagen casing. The advantage is the complete elimination of washing with water with a reduction in both processing times and costs.
NaloFerm, compared to a collagen casing, does not allow the formation of crusts on the outer surface of the salami. The peelability can be adapted to the needs of individual customers.
NaloFerm is also indicated for products to be cooked or that need to be smoked
Available calibers
NaloFerm Straight: 32-80 mm
NaloFerm  Curved: 30-58 mm
Tillmanns technicians are available for further information, samples and/or technical tests. Contact.